How I love to explore nature; to collect branches and other raw materials I spot on my many treks.
Every piece of nature I gather, with its texture and shape, is full of potential and the beginning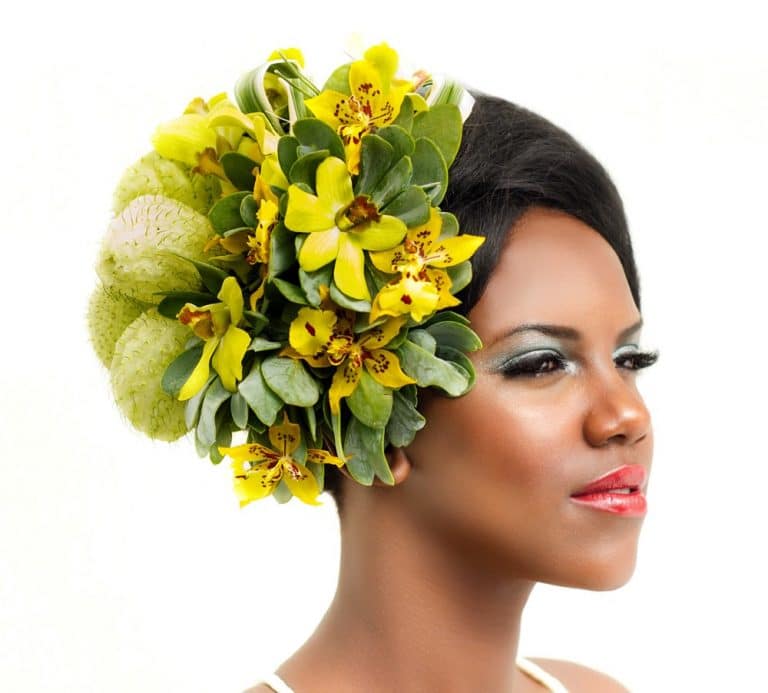 of ideas that develop and bloom in by imagination; weaved with so much love.
I want to share with you my production of another flower arrangement that took place in 2013, a production that included the wonderful model Almadis Anyo.
Hours of thought, creation, doodling, playing with different raw materials and of course, a lot of fun!
Hours that led to the creation of hats, jewelry, and even clothes…all hand made.
Starting with constructing the corset, the hat, the jewel; hand made from a variety of materials that formed the base for the wonderful flowers I then weaved into them.
I enjoyed every moment of creation including the photography and working with such a talented and lovely team.
I share with you my productions.
The talented cast of characters that were part of my production:
Photography: Meital Solomon | Model: Almadis Anyo | Makeup: Michal Ofir | Hair Design: Yair Stern | Orchids: Soloshtil